Sam Gjokaj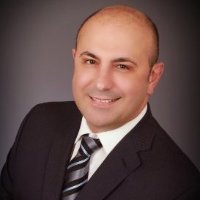 Broker
Mobile: 312-730-5653
Fax: 312-275-7427
Email:
sam@millerchicagorealestate.com
Sam Gjokaj has been a resident of Chicago since childhood and has an extensive knowledge of the city and suburbs. He credits his strong work ethic, sense of responsibility, and passion for a job well done to his parents, who through hard work and a desire for a better life emigrated to the US.  Sam is fluent in Serbo-Croatian.
From a young age, Sam developed a passion for music. 20+ years later he is a veteran of Chicago's local music scene. His bands have headlined at music venues such as the Metro, the Double Door and the House of Blues among others. This is where he credits honing his savvy networking skills and enthusiasm as a people person. Both important attributes when choosing a real estate professional.
Working for either buyer or the seller, clients require a fierce, skillful negotiator as well as a facilitator who can bring the seller and buyer together. After years of working in Transportation and managing Logistics at O'Hare International Airport, Sam decided that it was time to take his negotiating and people skills to use and help people with them. He decided the real estate industry was the perfect fit for this.
Whether you are looking to sell your property quickly or looking to buy a starter home, dream home, investment property, or a commercial space, Sam will go above and beyond for you – and he won't quit until you get what you want. When working with him you will feel that you have a friend and a protector as well as a guide. He is an excellent listener when it comes to understanding exactly what you want and can turn your real estate goals and dreams into a reality!