Todd Stephenson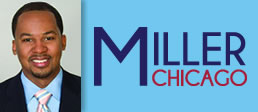 Contact Information
Todd started at Miller Chicago at its inception. He has over 8 years of experience in property management, real estate investment management, and residential sales and leasing. He has also represented distressed homeowners in working toward solutions by either advising on short sales or helping them work through loan modifications.
At Miller Chicago, Todd specializes in residential sales and leasing, as well as real estate investment management. Prior to working in real estate, he worked in the retail, advertising and technology industries. With more than 12 years of sales experience, his responsibilities have included marketing, business development and client relationship management.
Todd earned his Bachelor's Degree in Business Administration at Kentucky State University. He was born and raised in Chicago and continues to be an active member of his community.
Todd currently resides in the West Loop neighborhood.