Matt Northam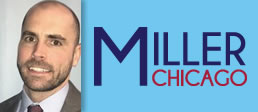 Contact Information
The process of buying and selling real estate is multifaceted and requires proactive management and thorough attention to detail. Matt is an expert in all steps of the sale process, from the initial listing paperwork to the closing and will adeptly guide you through the transaction. He is available to answer any and all questions, provide continuous communication and represent your best interests throughout the transaction.
Matt's research begins with getting to know you and understanding your individual goals and needs. With that knowledge, he will utilize advanced technology to determine the best pricing and marketing strategy to achieve our goal. The most important variable in selling real estate is accurate pricing. Using Matt's knowledge of current market trends and data from the MLS & CoStar, he will provide you with a comprehensive pricing strategy based on key factors including location, condition, and your individual expectations.
You can trust Matt to always protect your best interests and maintain a timely, confidential and skillful negotiation. His objectivity and expertise are essential to this process. A home sale is one of the biggest financial transactions a person can make and its often very emotional. When emotions run high, a transaction can get sidetracked. Matt is trained to objectively and calmly guide all parties through the transaction and insulate you against unnecessary diversion.