Celeste Johnson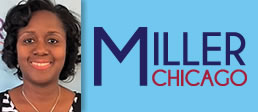 Contact Information
Celestine (Celeste) has over 20 years' experience in the lending industry from residential and commercial building lending to business lending and strategic planning. Celeste spent over 10 years with The Northern Trust Company as a lender within the Personal Financial Services Group whereby she concentrated primarily on real estate lending and financial planning for real estate investors including legacy and exit planning.
Celeste also served as Co-Chair for the Community Outreach arm of the Rush Associates Board and has participated in many community improvement projects as well as financial literacy forums. She also served as a member of the advisory Board for Massachusetts Higher Education Assistance Corporation.
Graduating as cum laude with a B.S. degree in Finance from Millikin University, she continued on this road of excellence at the Marshall Bennett Institute of Real Estate at Roosevelt University obtaining her MBA degree with very high honors and her Broker's license shortly thereafter.
Celeste exposure to different aspects of residential and commercial real estate makes for a smooth transaction into the Miller Chicago Real Estate Group.